CONTACT ME TODAY!
200 Fannin St. Tomball, TX 77375-6632
$ 2,300
Single Family Home - For Rent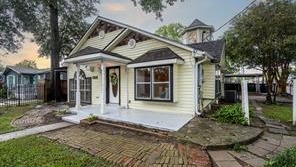 Opportunity.. Location, Location. This home is ZONED.. Old Town Mixed USE. You can live here and operate a business out of this location. Businesses must conform to Zoning Restrictions. ( No restaurants ) located just across the depot. Short jaunt to The Farmers Market and Festivals. In the thick of it.. so much fun. Ideas for a business.. decorator, antiques, lawyer.. low-end commercial. Walk to dinner and live entertainment. Great house with lots of character.